so there's these english and american state/county photosets floating around and I thought well this is straya's time to shine

A+ choices; that koala is seriously the most terrifyingly ugly thing in existence. When I go back in time, it will be to slap whoever thought concrete ear hair was a good idea.
I am particularly fond of the Big Pheasant on the way out to Gippy.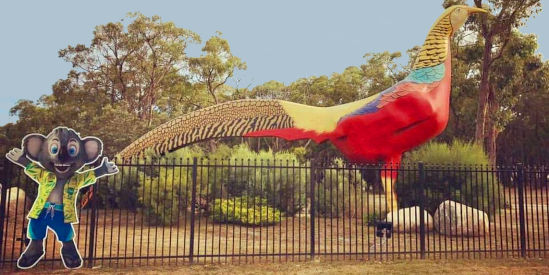 Source:
cumbercrieff